– Open a 2000x2000px (recommended) (72dpi) working file.
– Make Actions section visible from the Windows tab.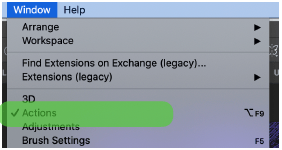 – Click on the hamburger in the upper right corner of the action part and click "load actions .."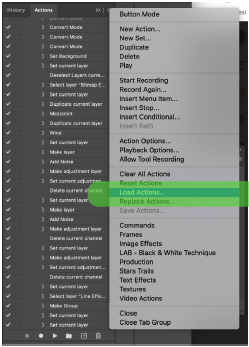 – If your work is ready, select the BITMAP EFFECT action and click the PLAY button below. 

– I chose this exercise as an example and I will run its action. 

– IMPORTANT!!!
There is a point to be careful about while saving your work.
– Click Save for Web. 

– Update image size to 2000x2000px and set QUALITY to NEAREST NEIGHBOR.
– So much!